Hitachi Channel Solutions (Thailand) Co., Ltd.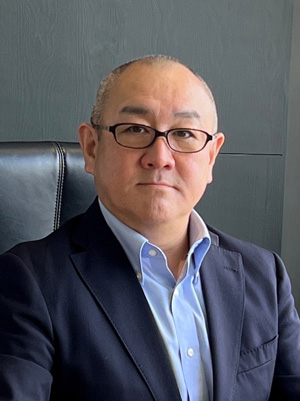 Mitsuhisa Kajiyoshi
Managing Director
Shaping a sustainable future by connecting
the real and the digital, people and society
with technology and trust.
We are a global innovation partner;
always close to our customers, looking ahead,
and rising to the challenges.
Our company continues to provide reliable solutions and products leading in the market with Thai Sabai spirit and Japanese sincerity.

- ATM Managed Service and products

- Retail Store Solutions

- Cash Management Service

- Payment Software Suite

Hitachi Channel Solutions, Corp. was established by merger of Financial Information Machineries Division of Hitachi, Ltd. and ATM sales and engineering division of OMRON Corporation to strengthen our ATM products and related solutions to Japanese market in 2004. Each Company had more than 30 years experiences in this field before merging.

We had been doing business in the Thai market since 1990 by operating from Japan. In 2015 we decided to make Thai local based company as subsidiary for expansion our global business especially in ASEAN. Since having footprint in Thailand we have contributed to mainly financial institutions with our cash related self-service products.

Since 2021, we have started to penetrate our services into much wider market and customers in Thailand and countries next to Thailand by not only ATMs, also network and solutions such as loyalty point management, mobile banking, credit card transaction. Those reflected our challenges to the portfolio transformation to make every customer who wants to adopt the new trend IoT payment technologies satisfied.

We appreciate all our customers and partners. We also commit to provide reliable Hitachi-brand products and solutions to the market.